Details

Series: The Message 2016
Date:
Scripture: Matthew 26:47-56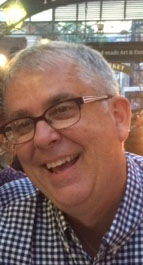 Dear Church,
Well it's back to our in-depth journey through the book of Matthew.  We are still looking at the series of events that took place on the Maundy Thursday, the night Jesus served the first communion and mandated that His church observe this practice.  After communion, Judas left to betray Him.
It's one thing to betray Christ, another to deny you know Christ and yet another to leave Jesus to die!  Where are you on that list?  Every one of His disciples abandoned Him leaving Him to die.  Many have left the church, leaving the church of Christ to die in America.  His influence is still here, just enough for His enemies to feel a need to destroy His institutions of marriage, family and church. 
Let us repent of our part in abandoning Christ and prepare ourselves for communion by examining our lives.
For the sake of Christ,
Pastor John