Current Study
This is a great community of people who like new friends at whatever stage in life you find yourself.
WE ARE CURRENTLY STUDYING THE BOOK OF JAMES
If you don't have a bible when you come to church one of our ushers will help you.
Location
located at the Bay Theater
6750 Main Street
Caseville, MI 48725
Sunday Services
9:30 AM & 11 AM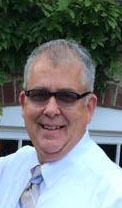 Dear Church,
Today we continue our study in the Gospel of Matthew and come to the account of Peter's denial of Christ.  This reminds us of what it means to live Coram Deo…before the face of God.  R. C. Sproul
"This phrase literally refers to something that takes place in the presence of, or before the face of, God.  To live Coram Deo is to live one's entire life in the presence of God, under the authority of God, to the glory of God."
It is so wonderful to be gathered together out in God's beautiful creation!  Use the provided insert to sing His praises and follow along with the scripture readings during the sermon. 
May He alone be glorified!
Other Scripture Referenced
Psalm 116:11
Luke 22:60
Luke 9:26
Hebrews 12:1
Hebrews 4:13