Current Study
This is a great community of people who like new friends at whatever stage in life you find yourself.
WE ARE CURRENTLY STUDYING THE BOOK OF JAMES
If you don't have a bible when you come to church one of our ushers will help you.
Location
located at the Bay Theater
6750 Main Street
Caseville, MI 48725
Sunday Services
9:30 AM & 11 AM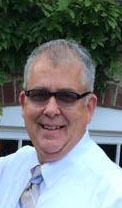 WORSHIP DURING ADVENT 
"God could, had He pleased, have been incarnate in a man of iron nerves, the Stoic sort who lets no sigh escape him.  Of His great humility He chose to be incarnate in a man of delicate sensibilities who wept at the grave of Lazarus and sweated blood in Gethsemane.  Otherwise we should have missed the great lesson that it is by his will aloe that a man is good or bad, and that feelings are not, in themselves, of any importance.  We should also have missed the all-important help of knowing that He has faced all that the weakest of us face, has shared not only the strength of our nature but every weakness of it except sin.  If He had been incarnate in a man of immense natural courage, that would have been for many of us almost the same as His not being incarnate at all." - C.S. Lewis (in a letter, Oct. 1947) 
Philippians 2:5-11 (ESV) 5 Have this mind among yourselves, which is yours in Christ Jesus,[a] 6 who, though he was in the form of God, did not count equality with God a thing to be grasped,[b] 7 but emptied himself, by taking the form of a servant,[c] being born in the likeness of men. 8 And being found in human form, he humbled himself by becoming obedient to the point of death, even death on a cross. 9 Therefore God has highly exalted him and bestowed on him the name that is above every name, 10 so that at the name of Jesus every knee should bow, in heaven and on earth and under the earth, 11 and every tongue confess that Jesus Christ is Lord, to the glory of God the Father. 
Other Scripture Referenced: 
1 Kings 3:5-14 
Job 28:20-28 
Psalms 111:10 
Proverbs 1:7 
Proverbs 15:33