Current Study
This is a great community of people who like new friends at whatever stage in life you find yourself.
WE ARE CURRENTLY STUDYING THE BOOK OF JAMES
If you don't have a bible when you come to church one of our ushers will help you.
Location
located at the Bay Theater
6750 Main Street
Caseville, MI 48725
Sunday Services
9:30 AM & 11 AM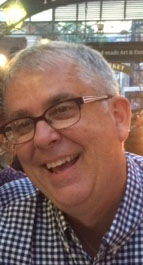 WORSHIP DURING ADVENT 
It's Advent season once again. For the next few weeks our churches will sing carols and recite text about Israel's longing for deliverance, and the promised coming of Messiah. We'll sing about the magi, the shepherds and angels. We'll sing about Mary and Joseph, the manger and straw, and of course the Christ child. We may even sing about God the Father, who so loved the world that he sent His only Son, that whoever believes in him should not perish but have eternal life. But there is another person in the Godhead who is just as much part of Advent and Christmas, and our lives today. Will we acknowledge the work of the Spirit? John Witvliet writes, in A More Profound Alleluia: "Our Christmas cards, crèches, and storybooks are filled with the characters of the Christmas drama: Elizabeth, Zechariah, Mary, Joseph, the baby Jesus, angels, shepherds, magi, even Simeon and Anna. But the biblical account of Jesus' birth in the opening chapters of Matthew and Luke refers repeatedly to another participant in the Christmas drama: the Holy Spirit … "…the Old Testament prophecies that foretell the inbreaking of God's kingdom frequently speak of the coming of the Spirit of the Lord, though these texts are strikingly underrepresented in most Advent worship services. The Holy Spirit is the forgotten participant in the Christmas drama."The same Spirit that hovered over the waters of creation (Gen 1:2) is the Spirit that overshadowed the virgin Mary, causing her to conceive (Luke 1:35).This same Spirit came like a mighty, rushing wind and baptized the first believers with Himself (Acts 2:1-4). This same Spirit – the Spirit of Christ (Rom. 8:9) — now lives inside of us (Rom. 5:5). The same Spirit! –The Gospel Coalition 
Puritan Christmas Prayer 
O source of all good, What shall I render to you for the gift of gifts, your own dear Son? Herein is wonder of wonders: he came below to raise me above, was born like me that I might become like him. Herein is love; when I cannot rise to him he draws near on wings of grace, to raise me to himself. Herein is power; when Deity and humanity were infinitely apart, he united them in indissoluble unity, the uncreate and the created. Herein is wisdom; when I was undone, with no will to return to him, and no intellect to devise recovery, he came, God-incarnate, to save me to the uttermost, as man to die my death, to shed satisfying blood on my behalf, to work out a perfect righteousness for me! O God, take me in spirit to the watchful shepherds, and enlarge my mind! Let me hear good tidings of great joy, and hearing, believe, rejoice, praise, adore, my conscience bathed in an ocean of repose, my eyes uplifted to a reconciled Father! Place me with ox, donkey, camel, goat, to look with them upon my Redeemer's face, and in him account myself delivered from sin! Let me with Simeon clasp the newborn child to my heart, embrace him with undying faith, exulting that he is mine and I am his! 
In him you have given me so much that heaven can give no more. 
Other Scripture Referenced: 

Mark 4:13-20 
Philippians 3:18 
Ephesians 2:1-2 
Ephesians 2:5