Details

Series: The Message 2017
Date:
Scripture: James 5:10-12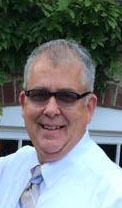 Greetings in the name of our Lord and Savior Jesus Christ!

James illustrates today just how relevant scripture is to everyday life.
How timely when bills are rolling in from Christmas!

As we continue to consider what passes the test of saving faith, we will see that managing the relative wealth God has given us is required of a good and faithful servant.  The faithful servant takes care of his family, helps the poor and advances the Gospel.

On the other hand, the wicked person who lacks saving faith hoards their wealth, consumed while living the good life, unaware of the poverty in their world.

This message addresses us because we're rich.  Let us examine ourselves to make sure we're in the faith.  It will mean
repentance.  God loves repentance and we're getting used to it.

God would have us glorify Him with our wealth, that we might take care of our families, serve the poor and advance the Gospel.

Does this reflect the priorities of your finances?

-Pastor John
Other Scripture Referenced:
1Timothy 5:8
Matthew 6:19-24
Hebrews 9:27