Current Study
This is a great community of people who like new friends at whatever stage in life you find yourself.
WE ARE CURRENTLY STUDYING THE BOOK OF JAMES
If you don't have a bible when you come to church one of our ushers will help you.
Location
located at the Bay Theater
6750 Main Street
Caseville, MI 48725
Sunday Services
9:30 AM & 11 AM 
Details

Series: The Message 2017
Date:
Scripture: Genesis 2:16-17 Genesis 3:1-5 Proverbs 8:1-7 Proverbs 8:8-10 Proverbs 8:32-36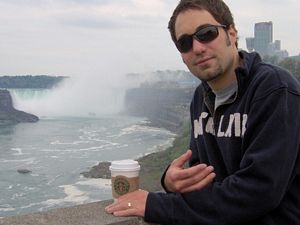 Welcome to The River's Edge
With heavy hearts we mourn the loss of Margaret's father, Harry Holder. He was a godly man and leaves a legacy of faith and a loving family. Many of you had the pleasure of knowing him because he was always interested in others. We grieve, but not as those without hope! Harry trusted in the righteous works of Jesus Christ to save his sinful soul and so we rejoice that he is now in the presence of his Lord worshipping for eternity. We are all on our way there, it's only a matter of time. Have you repented and trusted Christ? If not, "We implore you on behalf of Christ, be reconciled to God." (2 Cor. 5:20b)

This morning we are with you in spirit, but are still down in South Carolina (Harry's funeral is today). Thank you for your all of your prayers and support in so many ways! Don't know what we'd do without you all. Please continue to pray for peace and comfort, especially for Harry's wife, Leah, of almost 63 years.

Today you will be hearing from our former youth pastor and dear friend, Dan Dickenson. He's a graduate of Grand Rapids Theological Seminary and formerly served at Bay Valley Christian Church in Bay City. We pray you will be blessed with God's Word today and are equipped for every good work that He has prepared for you to do. By His grace and to the glory of His name!

-Pastor John & Ryan
Preparing Our Hearts for Worship 
Quiet Preparation 
Oh come, let us worship and bow down; let us kneel before the LORD, our Maker!Psalm 95:6
Quietly prepare your heart for corporate Worship today by meditating on the sermon Scripture text, the New City Catechism and the Valley of Vision Prayer. These can be used to enhance your worship this week as well. 
​​ Valley of Vision – Resting on God
O God, most high, most glorious, the thought of Thine infinite serenity cheers me, for I am toiling and moiling, troubled and distressed, but
Thou art for ever at perfect peace. Thy designs cause thee no fear or care of unfulfilment, they stand fast as the eternal hills. Thy power knows no bond, Thy goodness no stint. Thou bringest order out of confusion, and my defeats are Thy victories: The Lord God omnipotent reigneth. I come to Thee as a sinner with cares and sorrows, to leave every concern entirely to Thee, every sin calling for Christ's precious blood; revive deep spirituality in my heart; let me live near to the great Shepherd, hear His voice, know its tones, follow its calls. Keep me from deception by causing me to abide in the truth, from harm by helping me to walk in the power of the Spirit. Give me intenser faith in the eternal verities, burning into me by experience the things I know; Let me never be ashamed of the truth of the gospel, that I may bear its reproach, vindicate it, see Jesus
as its essence, know in it the power of the Spirit. Lord, help me, for I am often lukewarm and chill; unbelief mars my confidence, sin makes me forget Thee. Let the weeds that grow in my soul be cut at their roots; grant me to know that I truly live only when I live to Thee, that all else is trifling. Thy presence alone can make me holy, devout, strong and happy. Abide in me, gracious God.
In the end, it's not the years in your life that count.  It's the life in your years.  
…Abraham Lincoln

Other Scripture Referenced:
Genesis 2:16-17
Genesis 3:1-5
Proverbs 8:1-7
Proverbs 8:8-10
Proverbs 8:32-36