Details

Series: The Message 2017
Date:
Scripture: James 5:7-11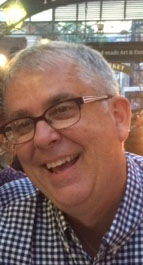 Greetings in the name of Christ our Lord!
Today, in our text, James challenges us to another test: Are we patient? True faith will express itself in patience.
Are you often impatient with selfish people that God is in the process of saving and transforming? Do you also find yourself being impatient with God when He allows you to go through trials and tribulations?
No one ever regretted being patient. Like the farmer who plants and waits patiently for the fruit to come, we too must exercise patience with one another. God will mold us into the people He wants us to be at the perfect time of His choosing.
Those with true saving faith will more and more show the patience of God, Who is slow to anger, merciful and compassionate. May God, by His grace, grant us patience! -Pastor John
Other Scripture Referenced:
James 5:3
Acts 7:51
Galatians 6:9