Current Study
This is a great community of people who like new friends at whatever stage in life you find yourself.
WE ARE CURRENTLY STUDYING THE BOOK OF JAMES
If you don't have a bible when you come to church one of our ushers will help you.
Location
located at the Bay Theater
6750 Main Street
Caseville, MI 48725
Sunday Services
9:30 AM & 11 AM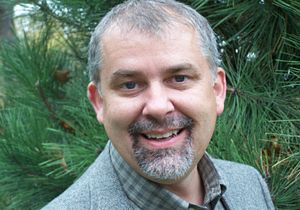 Welcome To The River's Edge
Grace and peace to you in the name of our Lord Jesus Christ!

This morning we will begin to look at the Apostle Paul's Epistle to the Roman church. This introduction will, by God's grace, help you better understand this beautiful book as we journey through it together in the coming months.

Theologian J.I. Packer says:
"Paul's letter to Rome is the high peak of scripture however you look at it. Luther called it "the clearest Gospel of all". All roads in the Bible lead to Romans and all views afforded by the Bible are seen most clearly from Romans and when the message of Romans gets into a person's heart there's no telling what may happen."

I expect our journey through this book will change the River's Edge for God's Glory, as His Word always does!

-Pastor John

Other Scripture Referenced:

Phil 3:5
Acts 9:11
Acts 22:25
Acts 9:11
Acts 9:25
Phil 3:5
Gal 1:11
2 Tim 4:6
2 Corr 10:7
Gal 4:13
Phil 4:12
1 Corr 1:27
2 Corr 12:9
Acts 2:10 
Read all of Romans as a prelude to these lessons.