Current Study
This is a great community of people who like new friends at whatever stage in life you find yourself.
WE ARE CURRENTLY STUDYING THE BOOK OF JAMES
If you don't have a bible when you come to church one of our ushers will help you.
Location
located at the Bay Theater
6750 Main Street
Caseville, MI 48725
Sunday Services
9:30 AM & 11 AM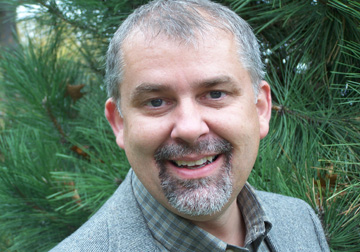 Dear Brothers and Sisters, 
This morning we continue through the first verse of introduction to the Epistle of Romans. Paul humbly describes himself as servant of Christ. They would remember that before his conversion he terrified the church as an enemy of Christ. But now Christ has won his allegiance and all he can talk about is Jesus. 

But Paul must help the Romans understand too, that He is sent by Christ Jesus. His first priority is to be Christ's servant, but he's also an apostle, commissioned by Christ Jesus. A holy, inerrant, messenger of the Gospel. This is a position of authority that demands respect. Paul must not shrink back, no matter what anyone thinks.  He is an apostle, an immutable pillar, devoted to the Gospel of Jesus Christ! 
May God bless you in the knowledge of this beautiful Epistle! 
-Pastor John 


Other Scripture Referenced: 
1 Corinthians 15:3 
Acts 26:16 
Gal 1:1-10 
Rev 22:18 
Rev 2:2 
Read all of Romans as a prelude to these lessons.