Current Study
This is a great community of people who like new friends at whatever stage in life you find yourself.
WE ARE CURRENTLY STUDYING THE BOOK OF JAMES
If you don't have a bible when you come to church one of our ushers will help you.
Location
located at the Bay Theater
6750 Main Street
Caseville, MI 48725
Sunday Services
9:30 AM & 11 AM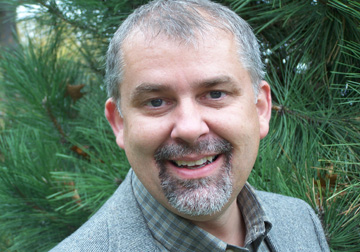 Greetings in the name of our Lord and Savior Jesus Christ!
We continue our journey through the introduction of the Apostle Paul's epistle to the Roman church.
Paul has already introduced himself as a humble servant of Christ, once a vicious enemy, now he loves his Master. Paul also introduced himself as one called to be an apostle. Unworthy as he was, he nevertheless is an immovable pillar of the church of Jesus Christ, a mouthpiece for Christ. Paul introduced himself as one set apart by God and not himself. Set apart specifically to proclaim the Gospel: the Good News.
This morning, we will focus on three things in the text. First, Holy Scripture is the foundation of our Faith, not personal experience. Second, The Son of God mediates our faith. We approach the presence of God the Father in the name of Jesus. Third, The Holy Spirit verifies Our Faith. By the Spirit we are brought from death to life. That life will bring good works that follow! May you be equipped today for those good works, by the grace of God, as He washes us with His Holy Word.
-Pastor John
Other Scripture Referenced:
Romans 1:16
Romans 1:18
1 Timothy 2:5
Ephesians 2:14-16