Current Study
This is a great community of people who like new friends at whatever stage in life you find yourself.
WE ARE CURRENTLY STUDYING THE BOOK OF JAMES
If you don't have a bible when you come to church one of our ushers will help you.
Location
located at the Bay Theater
6750 Main Street
Caseville, MI 48725
Sunday Services
9:30 AM & 11 AM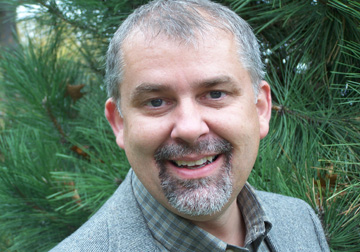 Greetings in the Name of Jesus Christ Our Lord!
Today we continue with this seven verse introductory sentence to Paul's epistle to the Romans. It is actually a very succinct presentation of the Gospel in itself.
We will focus today on the climactic phrase of his long sentence: Jesus Christ Our Lord. Is Jesus Christ your Lord? Many churches in America preach Jesus as Savior, which He is, but neglect the doctrine of Jesus as Lord. One major problem arises from this mistake: If Jesus is not Lord of a church then Jesus is not head of the church, but the Bible says He is. If Jesus is not head of a community of people, that community is unfortunately not a church.
The fact that Jesus Christ is Lord should impact our personal lives as well as the entire church community. When we get serious with obeying the Word of God, we will be met by adversity from Satan, along with easily offended friends and family, which results in bringing glory to the Lord.
When we behave as though we belong to Christ and not ourselves, we call attention to Jesus Christ Our Lord, and the world sees God glorified rather than mocked. Let's make Jesus our Lord today and seek, by faith, to obey His every command.
Until All Have Heard His Gospel!
Pastor John