Details

Series: The Message 2017
Date:
Scripture: Romans 1:7-15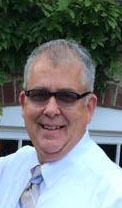 Dear Brothers and Sisters,
This morning we continue our journey through the beginning of the Apostle Paul's epistle to the Roman church.  His salutation reminds them that they're not only loved, but family—being made into a holy family, called saints. He reminds them that they are recipients of this Gospel by God's Grace, not our effort, but His effort and kindness.
Now the hostility is over and we have true peace in Him! 

Paul's salutation continues, exploding with love for them out of passion for Christ.  He doesn't even know them personally, but he has heard of them and in his spirit he has been praying for them continually.  Before he teaches them the many difficult doctrines he must address, he wisely and convincingly lets them know of his love for them too.

May we all be convinced of God's love for us today as we hear His Holy Word and, by His grace, do what it says.
-Pastor John
Other Scripture Referenced:
2 Corinthians 11:22-29
Romans 11:33-36, 12:1-2
Philippians 3:17