Details

Series: The Message 2017
Date:
Scripture: Romans 1:18-23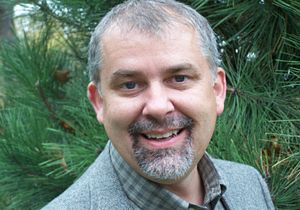 This morning we continue our journey through the Apostle Paul's Epistle to the Romans. We will focus today on the wrath of God. Most of us would rather not think about it, but it is in fact the whole reason the Gospel is good news!
"If there is a God, he cannot let sin go unpunished. If He is really God, and the Judge of all the earth, He must have an utter abhorrence of all evil. It cannot be possible that He would think the same of the honest and the dishonest, of the moral and the immoral, of the sober and the drunken, of the truthful and the lying, of the gracious and the depraved. Such a god as that would be one whom men and women might rightly despise; but the true God, if we understand correctly who He is, must hate and abhor all sin." –Charles Spurgeon (1881) I pray that today as you hear the truth of God's Word that your heart would be moved to love God more for Who He is and for the grace He has given us in Christ, even though we deserve His righteous wrath.
- Pastor John
Other Scripture Referenced:
Psalm 145:8
John 3:16
2 Peter 3:3
Hebrews 10:26
Matthew 10:28
Jeremiah 30:23
Matthew 24:51
Revelation 19:15
1 John 4:10