Details

Series: The Message 2017
Date:
Scripture: Romans 2:6-11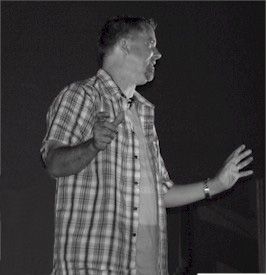 Greetings in the name of our Lord & Savior Jesus Christ!
As we have been journeying through the book of Romans, so far we have seen that the wrath of God revealed in the Gospel shows our depravity. Sin comes natural to us and left to ourselves we make ourselves miserable, yet ripe for the Gospel. That reveals a sweet righteousness we can obtain by grace, through faith in Christ!
Now, Paul switches gears in chapter two to teach us that God shows no partiality when He rightly judges. No one is excused for any reason.  Everyone has need of the Gospel!
Today, he teaches us that God judges according to our works. Not that we are saved by our works, but judged by the good works that we do once we are saved. May the Holy Spirit open our minds to understanding God's Word, for our good and His glory!
-Pastor John

Other Scripture Referenced:

Psalm 110:5
Romans 2:2
Romans 1:16-17
Mathew 6:19
Luke 12:32
Matthew 6:33
Psalm 126:5
Ephesians 2:10
We're not saved by good works, we are saved for good works…