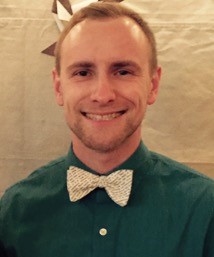 Greetings in the name of our Lord Jesus Christ!
This morning we take a break from our journey through 1 Corinthians and will look at a parable that Christ told found in Luke 18. Here we will see two men (a Pharisee and a tax collector) and the way that they approach God: One with self-righteousness and one calling on the mercy of God.
During this season of Lent leading up to Easter we remember and reflect on the cross of Christ. As we do so, may we have hearts of repentance and by the Holy Spirit be renewed and rejoice I the great mercy of our great God!
My prayer is that we will be changed by God's Word today and better equipped for every good work, all for His honor and glory!
Pastor Ryan Badgerow
Other Scripture Referenced….
Matthew 13:10
Isaiah 6:9-10
Matthew 5:20
Matthew 23:3
Philippians 3
Luke 19:2
Psalm 51:1-2
Romans 9:15
Psalm 16:9
Romans 2:4
Psalm 145:8