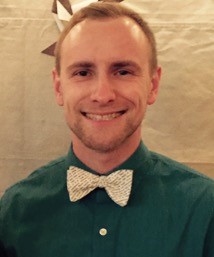 Greetings in the name of our Lord and Savior Jesus Christ!
This morning we will be taking another break from our study in 1 Corinthians. Last week we looked at the significance of the temple curtain being torn when Christ died on the cross. This week we will focus on the significance of Christ's ascension to the Father after his resurrection. We will see that:
Christ physically ascended on our behalf, just as He came down to earth physically on our account.
Christ is now advocating for us in the presence of His Father.
Christ is preparing a place for us and also sends us His Spirit.
I pray that these great truths strengthen you today to live boldly in His glory!
Pastor Ryan
Other scripture referenced:

Ephesians 2:6
Psalm 24:3, 7
Psalm 110:1
Hebrews 1:1-4
Hebrews 4:14-16
Hebrews 8: 1-2
1 John 2:1
Romans 5:19
1 Timothy 2:5
2 Corinthians 5:21
John 14:1-3
Romans 5:5