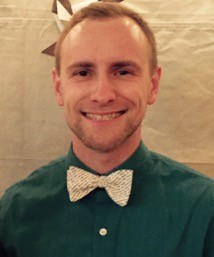 Spiritual Blessings in Christ
3 Blessed be the God and Father of our Lord Jesus Christ, who has blessed us in Christ with every spiritual blessing in the heavenly places, 4 even as he chose us in him before the foundation of the world, that we should be holy and blameless before him. In love 5 he predestined us[a] for adoption to himself as sons through Jesus Christ, according to the purpose of his will, 6 to the praise of his glorious grace, with which he has blessed us in the Beloved.
Other Scripture Referenced:
Psalm 22:1
2 Corinthians 5:7
Ephesians 1:20
Colossians 3:1
Revelation 13:8
Genesis 3:15
Romans 6:16
Romans 8:28-35
Romans 9:6-24
Revelations 7:9
Ephesians 2:8
Joshua 24:15
2 Peter 3;9
John 6:44
John 15:16
Ephesians 2:1
Ephesians 1:4
Philippians 2:12
Ephesians 1:5
1 John 4:19
Ephesians 2:3


Recommended Book:
Evangelism and the Sovereignty of God
By: J. I. Packer


How Can I Tithe to the Rivers Edge?
Online:
-or-
https://app.sharefaith.com/App/Form/c3342cee-b846-4f34-97db-089d4fb88a6d
Regular Mail:
The River's Edge Community Church
P O Box 49
Pigeon, MI 48755
For General Office Inquiries Call: 989 415 6724